Dublin Bay South Vote Yes Campaign Trail
Posted on May 19, 2015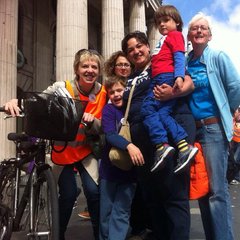 It's been an uplifting campaign these past few weeks meeting lots of Yes Voters in support of the Marriage Equality Referendum.
But with 3 days to go there is no room for complacency - we need people to turn up and cast their yes votes in the ballot box. 
Let's make equality history together on May 22nd! 
#MarRef #MakeItHappen